Invitation to attend Vietbuild 2022 exhibition
Dear Partners, Customers,
VIETBUILD Ho Chi Minh City International Exhibition 2022 – the 1st time with the theme of Construction – Industrial machinery & equipment & Interior and exterior decoration will take place from April 14 to April 18, 2202.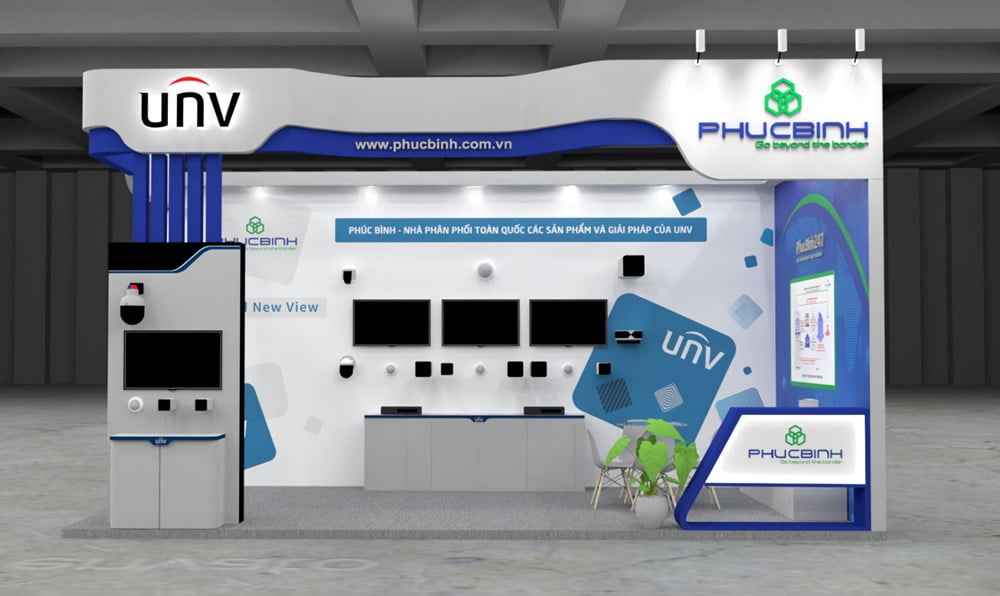 On this occasion, Phuc Binh Technology Joint Stock Company (Phucbinh Group) – an integrated solution provider with 12 years of experience and Uniview (UNV) – the world's leading manufacturer of security equipment and professional surveillance solutions will join the exhibition. Many new and pioneering products in the field of surveillance cameras will be introduced in this exhibition, including IP cameras, PTZ cameras, thermal cameras, access control devices, video recorders, network equipment, alarms…
In particular, customers will be introduced to the online alarm service PHUCBINH247- Security solution, safety protection for families & businesses according to international standard models & experience the quality of high-class and modern security devices.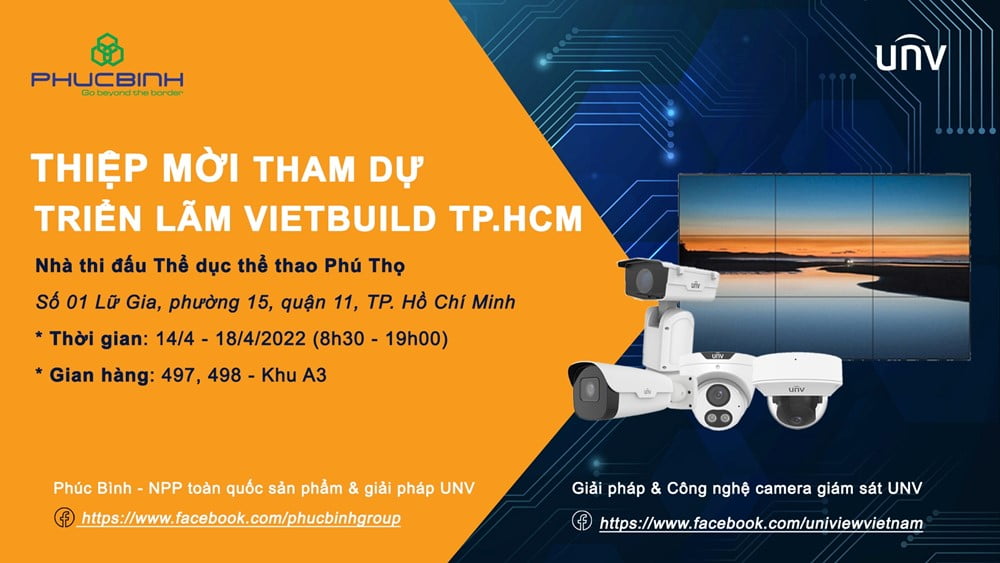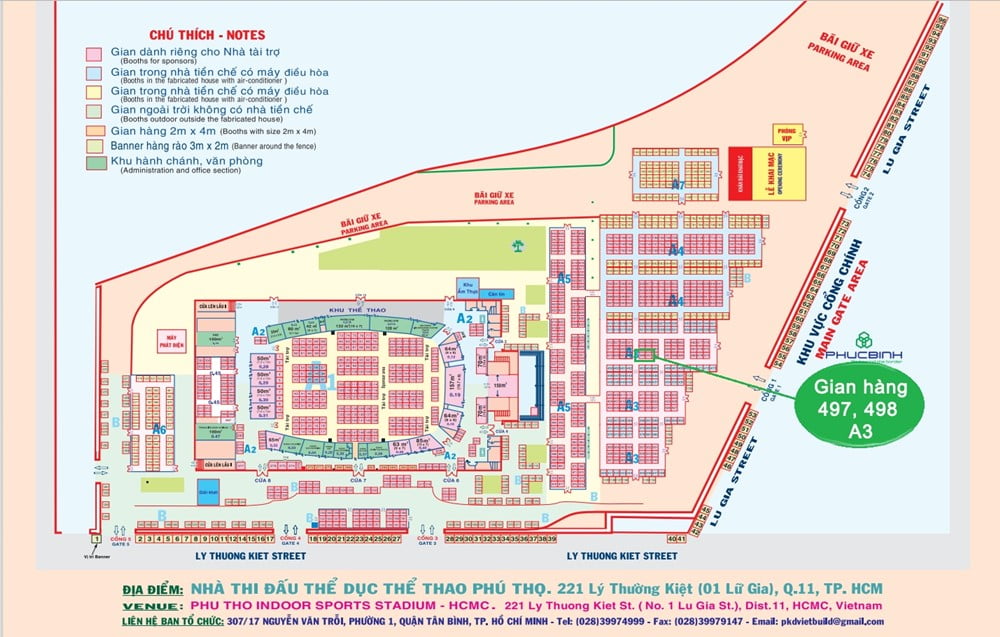 PHUCBINH GROUP cordially invites customers, partners and agents to visit our booths:
* Venue: Phu Tho Gymnasium, No. 01 Lu Gia, District 11, Ho Chi Minh City
* Booths: 497, 498 at the A3 prefabricated building area
* Time: April 14 – April 18, 2022 (8:30 – 19:00)
The presence of our partners and customers is our honor!