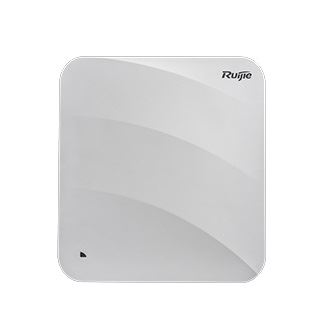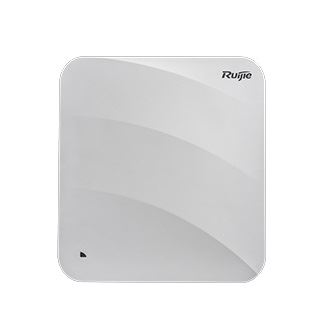 Smart wifi RG-AP730-L
SKU

RG-AP730-L

Brands

Ruijie

Origins

china

Price:

Contact

Status:

Available Stock
Ruijie Networks, as one of the earliest switch suppliers in China, has orchestrated multiple full-featured switch series for data center network and campus network. Currently, Ruijie switches have been widely adopted across various sectors including Internet, finance, network operator, government, education, enterprises, healthcare, etc.
PHUCBINH GROUP provides genuine ruijie products.
Ruijie AP730-L with unique Wave 2 Tri-band deign is optimized for high density user in SME environment which catering upto 768 users without any issue.
Perfect for High Density Wi-Fi
Ruijie AP730-L is specially designed for dense Wi-Fi usage environment like Restaurant, Hotel Reception & Conference Room, Student Lecture Hall, etc. Upto 768 clients per AP supported by AP730-L, max wireless throughput upto 2130Mbps, this is take advantage of IEEE 802.11ac Wave 2 standard (WiFi 5) and unique Tri-band radio design, with single 2.4G radio and dual 5G radio for client access at concurrent, each radio can effectively load balance the traffic without bring additional interference for the environment.
Flexible Hybrid Management
Ruijie SME AP offers the flexibility for SME to choose the mode of management. There are 3 different management modes for selection. For the Ruijie Cloud option, no extra cost or firmware upgrade is required, which saves company expenses and time.
Selection between Ruijie Cloud and Hardware Controller
In some cases, a local on-premise wireless controller is required due to some business requirement. Ruijie SME AP allows the flexibility according to customer preference, the AP can be either managed by Ruijie Cloud or on-premise wireless controller.
Performance Guarantee (Tolly© Certified)
Tolly Group is one of the reputable 3rd party independent performance testing organization. Over 65% of Fortune 100 Companies turn to Tolly Reports to assist in strategic technology decisions.
The Ruijie SME Wireless Access Point performance is further validated in Tolly certified report. We have outperformed other major vendor flagship wireless access point in the real-world performance rating.
PPSK Enterprise Authentication
For internal staff, it is hassled to maintain the pre-defined PSK and distribute among them. Especially for offboarding employee, potential Wi-Fi PSK leaked out could be harmful to your network.
With Ruijie PPSK, you now can easily provide different Wi-Fi password for each user. It tied to individual end user devices like laptop or smartphone and the same password can't be used by other. Possibility of Wi-Fi password leak out eliminated completely.
Social Media Login 
Social media is huge part of our lives, it is easier to and more convenient to let your guest login to your Wi-Fi by using their social media credential. Ruijie Cloud provides an ease of use integrated Facebook for guest Wi-Fi login.
A simple captive portal with Facebook login button can be built easily by using step by step wizard. No web programming skill is required!
Mobile Operation On-The-Go
Ruijie Cloud offers an innovative breakthrough which allows device operation and management from your smartphones at your fingertips. Now you can monitor your Wi-Fi user experience, traffic and client analysis anytime and anywhere. An alarm notification will be pushed to your smartphone if there's device issue found in your network. It helps SME business to know and understand the real time situation of Wi-Fi network.
Fast Provisioning
Ruijie Cloud provides a mobile APP which allows devices onboarding and provisioning completed by just 4 simple steps. Typically, it takes less than 5 minutes from unboxing Ruijie wireless access point to Wi-Fi up and running, which significantly simplifies Wi-Fi deployment.
Model

RG-AP730-L

Target Deployments

SME High Density Wi-Fi

Type

Indoor Ceiling/Wall-mounting

Basic Specifications

Radio

Tri-band (2.4G+5G+5G)

Protocol

802.11a/b/g/n/ac

Wave2

Operating Bands

802.11b/g/n: 2.4GHz to 2.483GHz

802.11a/n/ac: 5.150GHz to 5.350GHz, 5.47GHz to 5.725GHz, 5.725GHz to 5.850GHz (vary depending on countries)

Antenna

Built-in Antenna

Max Throughput

2130Mbps

Spatial Streams

2×2

Maximum Transmit Power

100mW

IP Rating

IP41

Ports

Service Port

1 10/100/1000BASE-T Ethernet uplink
Port LAN1 supports PoE+
1 Console Port

Power

Power Supply

local power supply (DC 48V/0.6A)
PoE (802.3at)

Power Consumption

<25.5W

WLAN

Maximum clients per AP

768

BSSID capacity

48

SSID hiding

Support

Remote Intelligent Perception Technology (RIPT)

Support

Intelligentload balancing based on the number of users or traffic

Support

STA control

Support

Bandwidth control

Support

Band Steering (5G Priority)

Support

Preference for 5GHz (band select)

Support

Security

PSK, Web, 802.1x authentication

Support

PPSK authentication

Support

Data encryption

WPA (TKIP), WPA2 (AES), WPA-PSK, and WEP (64 or 128 bits)

PEAP authentication

Support

User isolation

Support

Rogue AP detection and countermeasure

Support

RADIUS

Support

Wireless Intrusion Detection System(WIDS)

Support

Wireless Intrusion Prevention System (WIPS)

Support

Routing

IPv4 address

Static IP address or DHCP reservation

IPv6 address

Manual or automatic configuration

Multicast

Multicast to unicast conversion

Management and Maintenance

Network management

SNMP v1/v2C/v3, Telnet, TFTP, FTP and Web management

Cloud AC management

Support

FAT/FIT switching

Support

External Characteristics

Lock

Support

LED Indicators

1 LED indicator (red, green, blue, orange, and flashing modes, breathing flashing mode for smart device access, and the indicator can be switched off to enable silence mode)

Relevant Standard

Wi-Fi Alliance Certification

Support

Radio Standard

EN300 328; EN301 893

EMC Standard

GB9254; EN301 489-1; EN301 489-17

Safety Standard

GB4943; EN/IEC 60950-1

Specifications

Dimensions (W x D x H) (mm)

230x230x42

Weight

1.3kg

Work Environment

Temperature

Operating Temperature: -10°C to 45°C

Storage Temperature: -40°C to 70°C

Humidity

Operating Humidity: 5% to 95% (non-condensing)

Storage Humidity: 5% to 95% (non-condensing)
Smart wifi RG-AP730-L
please fill out the questionnaire