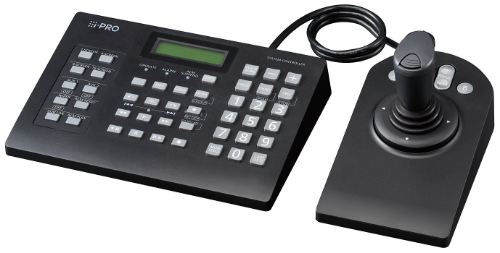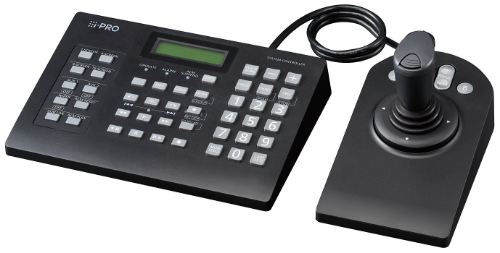 WV- CU980/G
SKU

WV- CU980/G

Brands

Ipro

Origins

Japan

Price:

Contact

Status:

Available Stock
IPRO is a global leader of advanced sensing technologies in the fields of Intelligent Surveillance, Public Safety, and Industrial/Medical Imaging. Established in 2019, IPRO was built on a legacy of over 60 years of innovation with Panasonic.
The company's products, software and services extend human senses to capture moments of truth with innovations that inform and protect. In order to help create a safer world, IPRO supports the work of professionals who protect and save lives.
Ethernet 3D Joystick System Controller
Compact design & installation in desired location
Intuitive operation
Integrated System Control
Compact design & installation in desired location
– The main unit and joystick can be separated, enabling operation with either the main unit or the joystick placed on the control table.
– An Ethernet connection is supported, so it can be used even away from a PC and installed in a desired location.
Intuitive operation
– The joystick is used to operate PTZ cameras intuitively and move them as intended for easy tracking of the target.
– An ergonomic key layout and angle enables ease of operation where blind touch input is possible and improves the quality of surveillance work.
– Making the unit and joystick separable achieves efficiency in operations regardless of which hand is dominant.
Integrated System Control
– Detached joystick controls Pan/Tilt and Zoom of camera, allowing seamless tracking.
– The main unit has dedicated buttons such as Record and Play to control the recorder smoothly.
COMPONENT
SPECIFICATION
Monitoring control
Switch the pattern of the screen, Sequence, group, 1 screen, 4 screens, 9 screens, 16 screens
Camera Control
Focus, Iris, Zoom, Pan, Tilt, Preset, Aux(x2), Wiper
Recorder Control
REC, PLAY, Pause, Stop, FF, FR, Prev Record, Next Record, Prev Image, Next Image, Go to Last
Supported Management Software
WV-ASM300, Video Insight VMS Software
Maximum number of users
16
Safety / EMC Standard
WV-CU980 : UL (UL60950-1), c-UL (CSA C22.2 No.60950-1), FCC (Part15 ClassA), ICES003 ClassA
WV-CU980/G : CE, IEC60950-1, EN55032 ClassB, EN55024
Power Source and Power Consumption
DC 12 V 250 mA, Approx. 3 W
Ethernet Port
10Base-T / 100Base-TX, RJ45 connector
Supported Protocol
IPv4 : TCP/IP
Ambient Operating Temperature
0 °C to +50 °C {32 °F to +122 °F}
Dimensions
Main Unit : 237 (W) x 45 (H) x 173 (D) mm {9-11/32 (W) x 1-25/32 (H) x 6-13/16 (D) inches}
Joystick Unit : 113 (W) x 121 (H) x 206 (D) mm {4-7/16 (W) x 4-25/32 (H) x 8-1/8 (D) inches}
Weight (without the AC adaptor)
Main Unit : 0.84 kg {1.85 lbs}, Joystick Unit : 0.64 kg {1.41 lbs}
WV- CU980/G
please fill out the questionnaire