Interactive Board
With content sharing and interactive touch at your fingertips, interactive board help to better facilitate presentations, brainstorming, and decision-making.
There is a multitude of use cases you can implement with an interactive board, and for almost any organization and industry, they help digitize work and implement a modern workplace strategy. Some use cases for interactive board are:
Creative activities like brainstorming and generating ideas
Hybrid Desing Thinking workshops
Interactive presentations
Stand-Up-meetings / Retro meetings (Agile working)
Hybrid meetings
Audio- and videoconferencing paired with whiteboard collaboration
Training
When you're looking for the ultimate interactive board solution, PHUCBINH group provides many available products from Viewsonic, LG, Samsung, Hikvision…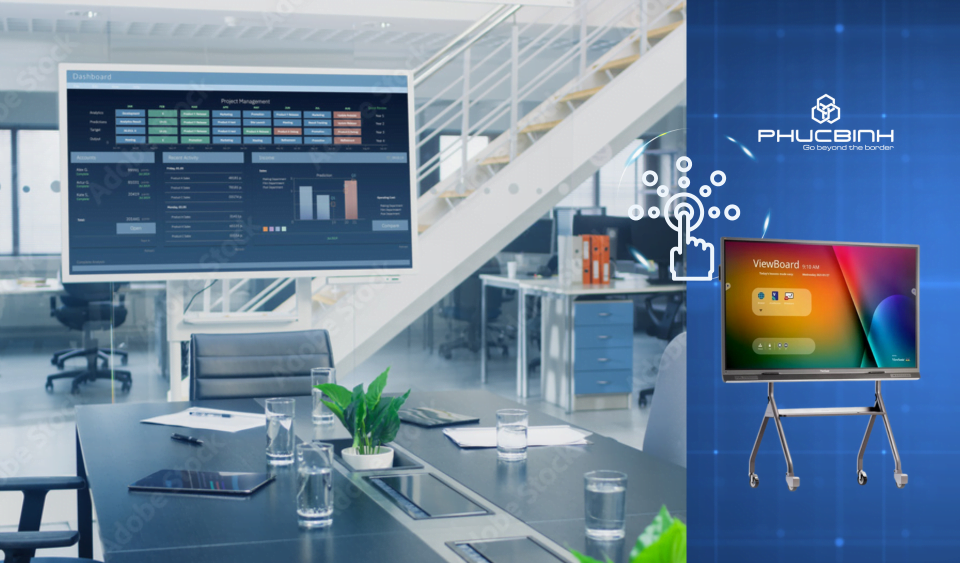 Advantages of PHUCBINH GROUP
Support to develop equipment plan and installation location
We provide a wide range of products to meet project requirements: Cisco, Seagate, Kaspersky, Ruijie, H3C, Prolink, McAfee, Extreme…
We has been recognized as the leading reputable integrated solutions provider in Vietnam: ICT (Information & Communications Technologies), ELV (extra low voltage), M&E, security infrastructure, service...
Over 200 highly specialized, experienced & dedicated employees
Warranty with excellent after-sales service
Optimize costs
We highly recommend our security service to the following customers
Contact us
Please fill out the questionnaire!