Metal detector gate, Xray scanner
To help keep safe, airports/ seaport/factory/store… may use different kinds of screening equipment and security magnetic gate. At the security check, metal detectors and X-ray baggage inspection devices are used to check belongings, restrict or detect any forbidden goods.
PHUCBINH GROUP provides:
Security magnetic gate
Metal detectors
X‐ray baggage scanner
Walk‐through metal detector
Handheld metal detector
Dangerous liquid detector
Explosion‐proof equipment…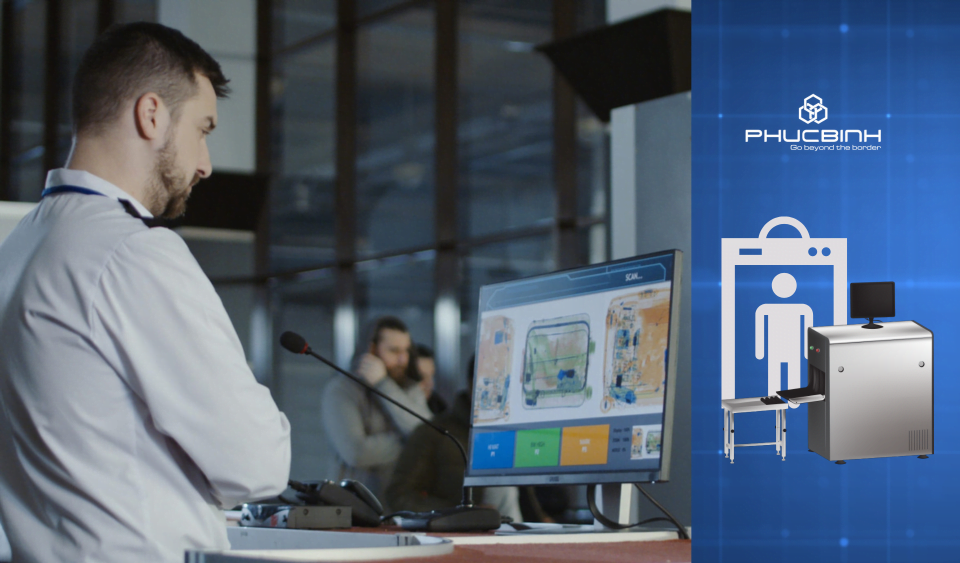 Advantages of PHUCBINH GROUP
Support to develop equipment plan and installation location
We provide a wide range of products to meet project requirements: Cisco, Seagate, Kaspersky, Ruijie, H3C, Prolink, McAfee, Extreme…
We has been recognized as the leading reputable integrated solutions.
Over 200 highly specialized, experienced & dedicated employees
Warranty with excellent after-sales service
Optimize costs
We highly recommend our security service to the following customers
Contact us
Please fill out the questionnaire!