Private Branch Exchange (IP- PBX)
PBX (Private Branch Exchange) is a phone system in an enterprise that manages incoming and outgoing phone calls as well as an organization's internal communications. Most, though not all, PBX systems today are IP-PBX.
Not only are IP-PBX systems feature-rich, but they also don't require separate networks for voice and data communications. With IP-PBX, a single user has access to the internet, VoIP communications, and traditional phone communications through one line.
Other benefits include using standard IP phones (typically SIP phones), the ability to create and use remote and mobile extensions, improved flexibility with computer-telephony integration, call-cost reduction, the ease of adding DID (Direct Inbound Dialing) numbers, including numbers of different regions and countries and more.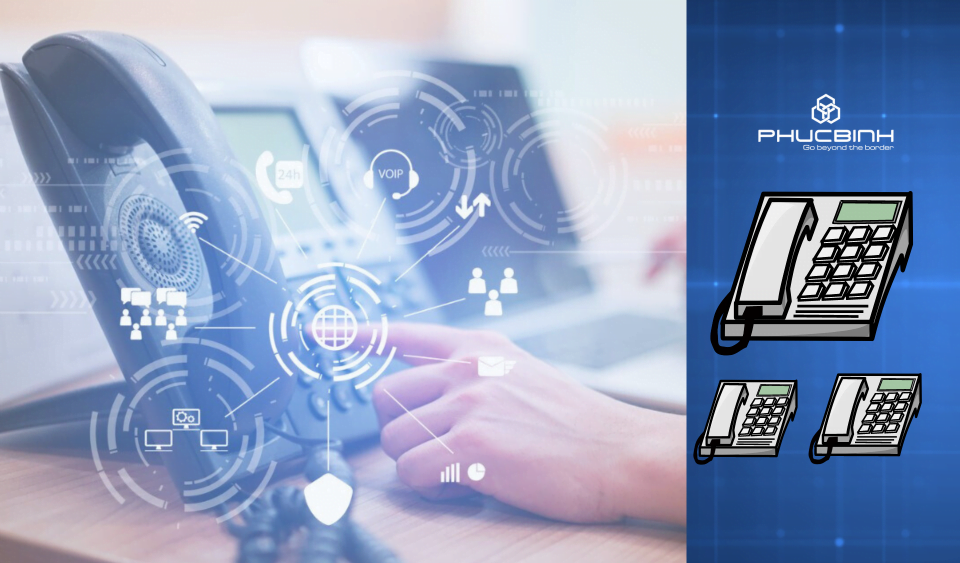 Advantages of PHUCBINH GROUP
Support to develop equipment plan and installation location
We provide a wide range of products to meet project requirements: Cisco, Seagate, Kaspersky, Ruijie, H3C, Prolink, McAfee, Extreme…
We has been recognized as the leading reputable integrated solutions provider in Vietnam: ICT (Information & Communications Technologies), ELV (extra low voltage), M&E, security infrastructure, service...
Over 200 highly specialized, experienced & dedicated employees
Warranty with excellent after-sales service
Optimize costs
Contact us
Please fill out the questionnaire!