Video conferencing system
Video conferencing provides transmission of static images and text between two locations. At its most sophisticated, it provides transmission of full-motion video images and high-quality audio between multiple locations. PHUCBINH GROUP provides:
Full range of products such as USB cameras, conference cameras, mic & speakers, video conferencing systems, etc., which can significantly enhance video conferencing experience, distance learning and live streaming.
Software: Google Meet, Trans, Zoom…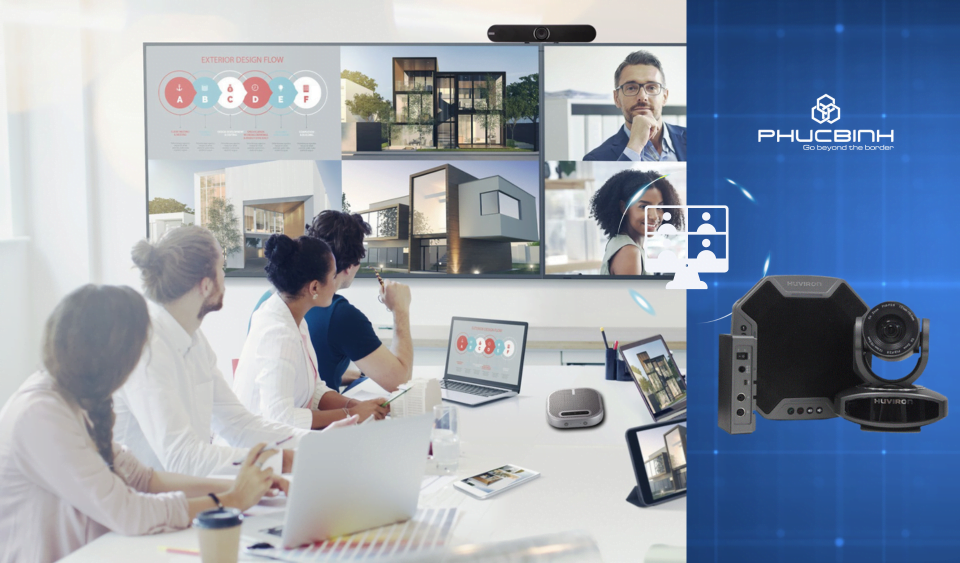 Advantages of PHUCBINH GROUP
Support to develop equipment plan and installation location
We provide a wide range of products to meet project requirements: Cisco, Seagate, Kaspersky, Ruijie, H3C, Prolink, McAfee, Extreme…
We has been recognized as the leading reputable integrated solutions provider in Vietnam: ICT (Information & Communications Technologies), ELV (extra low voltage), M&E, security infrastructure, service...
Over 200 highly specialized, experienced & dedicated employees
Warranty with excellent after-sales service
Optimize costs
We highly recommend our security service to the following customers
Contact us
Please fill out the questionnaire!