Time attendance & access control system
An Access control and Time attendance system is a system that allows people who have been authenticated by card, fingerprint or face at the mounted identification device installed at the door to open the electromagnetic lock.
Advantages of Time – Attendance control system:
Centralized working hours control simultaneously at several locations
Working hours control of each individual employee
Recording of shift and overtime work
Notifications of schedule change and other parameters
Generating of specifically adjusted reports
Integration with payroll system and human resources management
PHUCBINH GROUP provides customers with a superior solution for the Time attendance & access control system in the stage of security planning, equipment selection, material supply, device installation, operation manual, and maintenance.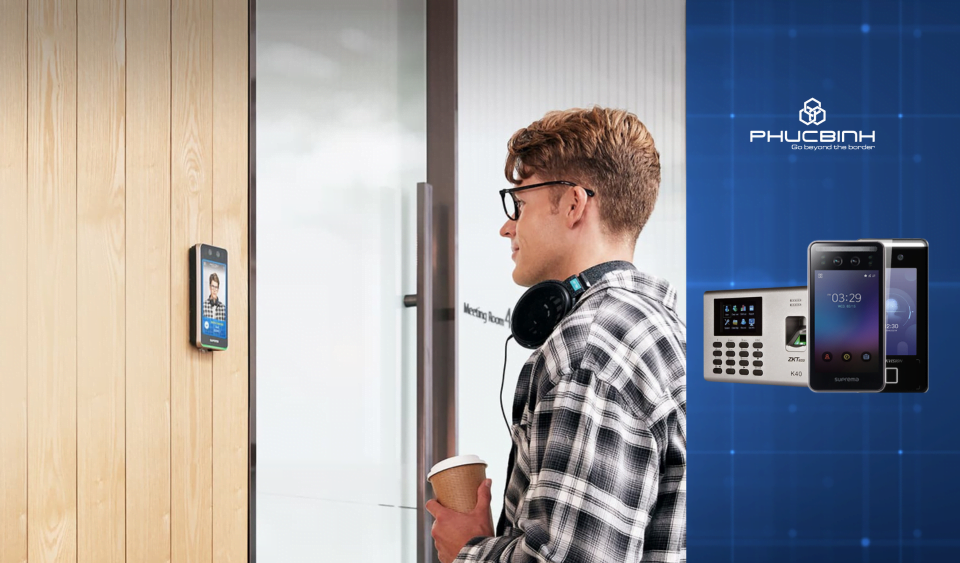 Advantages of PHUCBINH GROUP
Support to develop equipment plan and installation location
We provide a wide range of products to meet project requirements: Cisco, Seagate, Kaspersky, Ruijie, H3C, Prolink, McAfee, Extreme…
We has been recognized as the leading reputable integrated solutions provider in Vietnam: ICT (Information & Communications Technologies), ELV (extra low voltage), M&E, security infrastructure, service...
Over 200 highly specialized, experienced & dedicated employees
Warranty with excellent after-sales service
Optimize costs
We highly recommend our security service to the following customers
Contact us
Please fill out the questionnaire!