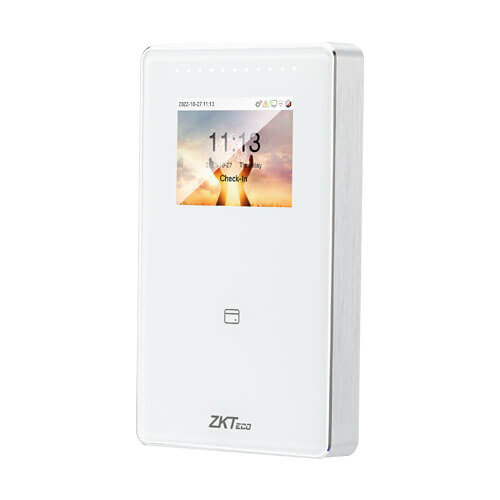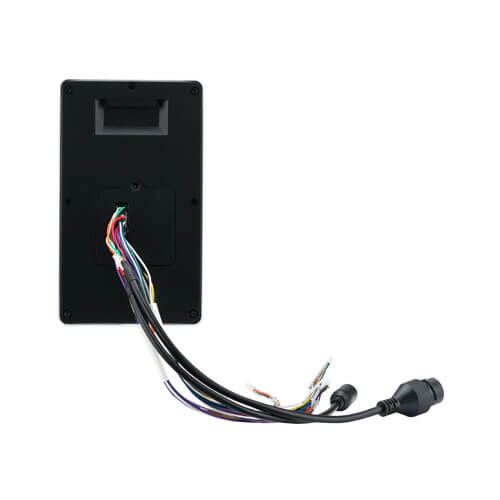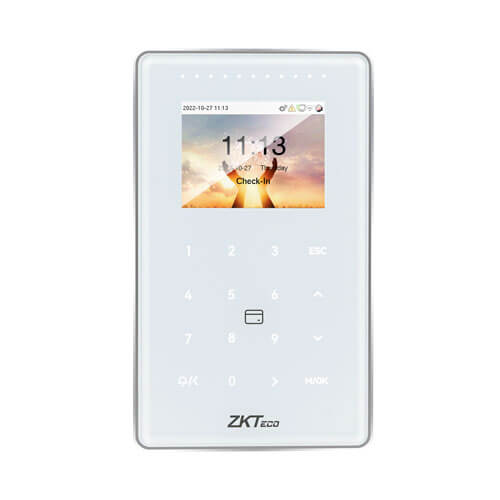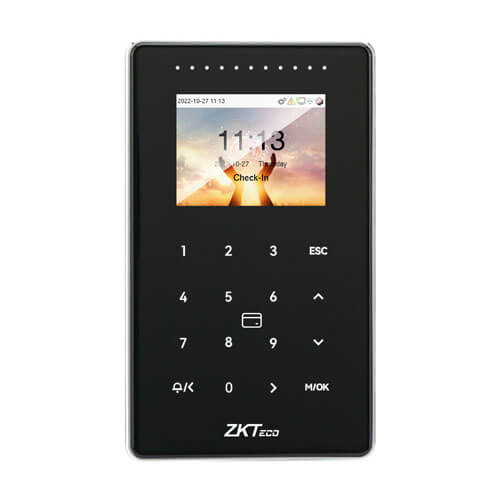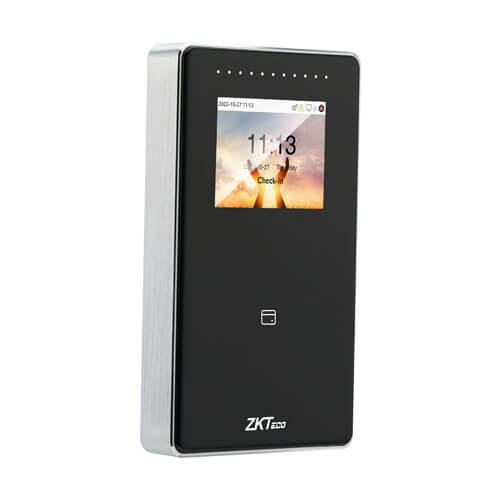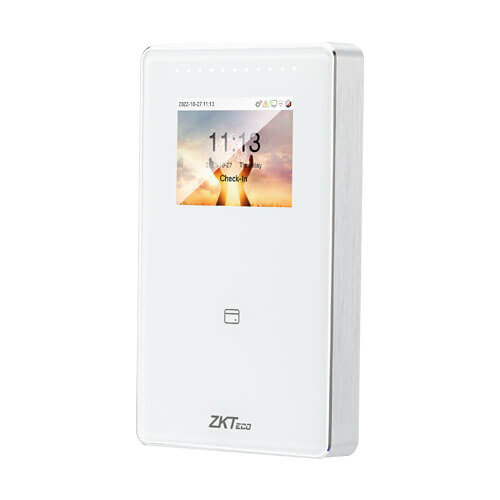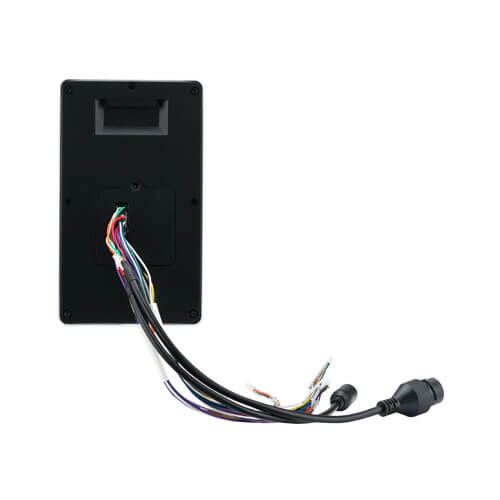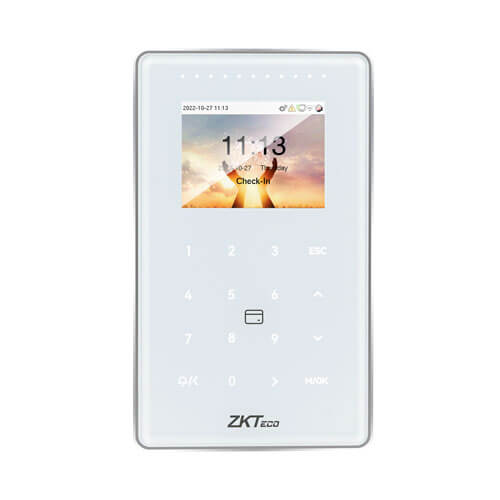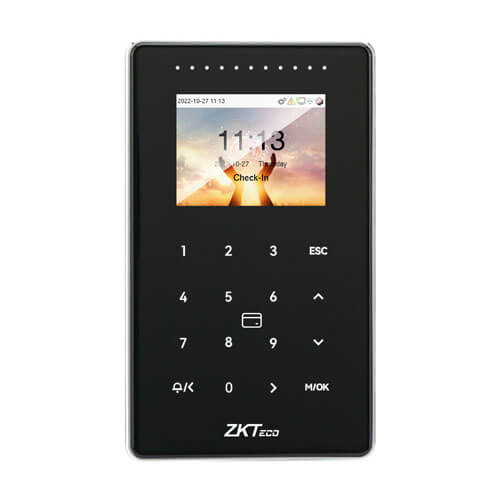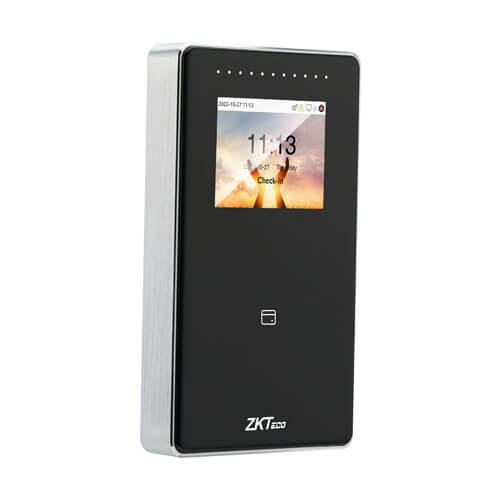 ZKTeco SC800
SKU

SC800

Brands

ZKteco

Origins

Asia

Price:

Contact

Status:

Available Stock
SC800 is a Linux-based and waterproof RFID Access Control terminal that is designed for outdoor application. This terminal  adopts a metal midframe housing and a 2.5D tempered glass panel, supporting IP65 waterproof and IK04 vandal proof.
Besides, SC800 has a 2.4 inch color screen and a hidden touch keypad to enhance the touchless unlocking experience.
SC800 offers the Multi-tech RFID module that supports 125kHz and 13.56MHz card, support HID Prox and HID  iclass Multi-Tech RFID Module. In addition, SC800 supports Access Control push communication protocol and it is  compatible with ZKBioAccess IVS software. This terminal also includes a Wiegand Input port to connect the external  proximity reader and can be act as controller's external reader using a Wiegand Output port.
Display: 2.4 inch TFT LCD Color Screen
Operation System: Linux
Card Capacity: 50,000 (Optional: 100,000)
Logs Capacity: 200,000
User Password: 6 Digits
RFID: Standard Module: ID Optional Multi-Tech Card Module:
Module 1 Support ID&IC& DESFire EV1/EV2;
Module 2 Support ID&IC& DESFire EV1/EV2&Feliac&Legic&HID Prox;
Module 3 Support ID&IC& DESFire EV1/EV2&Feliac&Legic&HID Prox&HID iclass;
Communication: TCP / IP, Wiegand, RS485, OSDP (Ver2.1.7), RS232 (only for printer), Wi-FI (Optional)
Wired Network: 10 / 100 Mbps, Auto MDI/MDI-X
Access Control Interface: 3rd Party Electric Lock, Door Sensor, Exit Button, Alarm, Doorbell
Auxiliary Interface: 1 AUX input
Indication Light: Breathing light: White, Status light: Red / Green
Hardware: 1GHz Dual Core CPU, DDR2 64M, Flash 256M
Data Protection: AES-256 Encryption
Keypad: Hidden Touch Keypad
Wiegand Signal: Wiegand In / Out
Standard Functions: ID card, Web sever, Automatic Status Switch, Self-Service Query,DST, 9 Digit User ID, Scheduled Bell, Anti-passback,HTTPS, Protocol convert (AC push to TA push)
Optional Functions: Wi-Fi, Multi-tech Card Module, Printer
Power Supply: DC 12V 3A
Operating Temperature: -10°C to 55°C (14°F to 131°F)
Storage Temperature: -20°C to 60°C ( -4°F to 140°F)
Dimension: 143*85*19.8mm (L*W*D)
Operating Humidity: 10% to 90% RH
Dimensions (L*W*D): 143*85*19.8mm
Protocol: A & C Push (default) / T&A Push
Supported Software: ZKBioAccess IVS
ZKTeco SC800
please fill out the questionnaire