Phucbinh247 online alarm service
Phucbinh247 is a new security solution helps customer to maximize effective of online alarm sytem. It is a service that uses alarm sensors to warn intruders from outside the target when the target is unoccupied at night or on holidays.
Advantages of Phucbinh247 service:
– 24/7 mornitoring: Control center operates 24 hours.
– The monthly rental fee is a fixed fee that includes equipment maintenance costs.
– Customer data security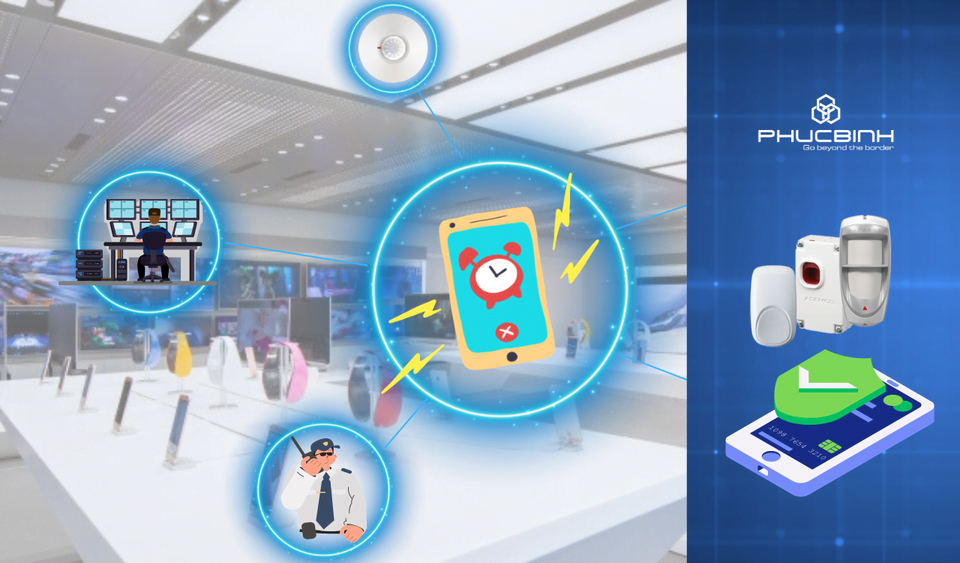 Advantages of PHUCBINH GROUP
Support to develop equipment plan and installation location
We provide a wide range of products to meet project requirements.
We has been recognized as the leading reputable integrated solutions provider in Vietnam: ICT (Information & Communications Technologies), ELV (extra low voltage), M&E, security infrastructure, service...
Over 200 highly specialized, experienced & dedicated employees
Warranty with excellent after-sales service
Optimize costs
We highly recommend our security service to the following customers
Contact us
Please fill out the questionnaire!